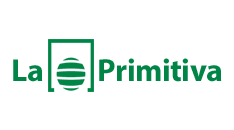 Closing in 275155
€ 9,5 Million

€ 9,5 mln € 19 Million

Draw result La Primitiva
Winning numbers
The broadcast recording of the draw is not provided by the Lottery Operator.
Prize breakdown
#

Matched combinations

Winners

Your winnings

1
6+R
1
€ 63.143.432,53
2
6
5
€ 290.339,39
3
5+C
7
€ 31.107,79
4
5
332
€ 1.421,09
5
4
14.065
€ 54,19
6
3
236.039
€ 8,00
7
R
1.125.265
€ 1,00
Winnings may be subject to tax in the country of the lottery.
Check the La Primitiva results
A simple lottery with huge Jackpots and the bonus ball Complementario which can turn a player who matched 5 winning lottery numbers instead of 6 into a millionaire: meet the popular Spanish lottery La Primitiva! La Primitiva has earned love of the players not only at home, but all over the world!
Twice a week, we publish the results of La Primitiva, so you can check the winning numbers of the national lottery from sunny Spain in time. We also remind you that the results of all the draws you participate in will be sent to you by e-mail.
Please note that when filling the electronic ticket you needn't to pick the number of the bonus ball Complementario. This ball falls out of the drum in addition to 6 main balls and effects on the prize category "5+C". In order to win the Jackpot you need to match the prize category 6+R (six regular numbers + the additional number Reintegro).