Back
These people won big twice, thrice and more!
They say a lightning doesn't strike twice in a single tree, and one can hit the Jackpot only once in a lifetime. Today our characters will deny this statement, because they managed to win the lottery more than once.

1. The truck driver Bill Morgan is an extraordinary person. Once you know his history, you certainly exclaim: "How boring my life is!" First, the man was in a car accident, then suffered a heart attack and... died. Bill was clinically dead for 14 minutes, but doctors managed to save his life.



A year later, the man won a car worth $ 17,000. The winner was offered to take part in a small commercial for TV. According to the script, Bill had to buy a lottery ticket at a kiosk. Morgan agreed and... found out that he had won a Jackpot of $ 170,000! A wife of the amazing man could only shrug and say: "I hope my husband hasn't spent all the luck for a couple of years."

2. Calvin and Zareta Spencer won three times in different lotteries! The most amazing thing that the couple in love managed to scoop three major prizes in just one month! At first, the lucky Americans got the Powerball prize of $ 1 million, two weeks later they scooped $ 50,000 in the lottery Pick-4, and the next day they were able to hit one more million dollars. The last time the Spencers had a stroke of luck in the instant lottery, in which one needs to erase the layer to see the winning amount.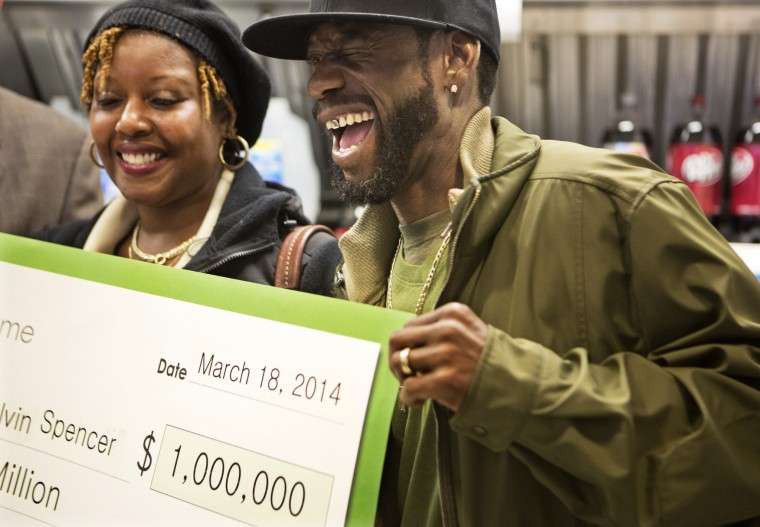 3. Joan Ginther has won the lottery four times. At first, the woman hit the prize of $ 5.4 million, after ten years she was lucky enough again to scoop $ 2,000,000. It took another two years, and Joan again managed to win, that time she was paid out $ 3,000,000, and finally, in the summer of 2010 Joan won ten million dollars.

Joan Ginther was named the luckiest woman in the world. Her story intrigued the journalist who investigated it and wrote a revealing article about the lucky American. It was possible to find out what Joan was a former professor of mathematics at the university. The women... specialized in statistical analysis.

The journalist suspected that Joan had hacked the special algorithm by which the winnings were distributed by tickets. Another fact added suspicion to the story: all the winning tickets of the instant lottery were bought in Texas. But it was impossible to prove that Joan had been involved in scam. As for the happy owner of more than twenty million dollars, she argued that she "was just born under a lucky star."

***

Today you can win only one Jackpot, but what a marvelous Jackpot it is! Today Powerball is drawing $ 244,000,000, and we give you a promo code for 20% discount: POWER20!
Why Lotto Agent?
Easy payments

Security

Best deals

24/7 Support
We paid out to winners:
$ 58.831.816
Over 5.769.870 winnings worldwide!